A rich history and a bright future.
A rich history and a bright future.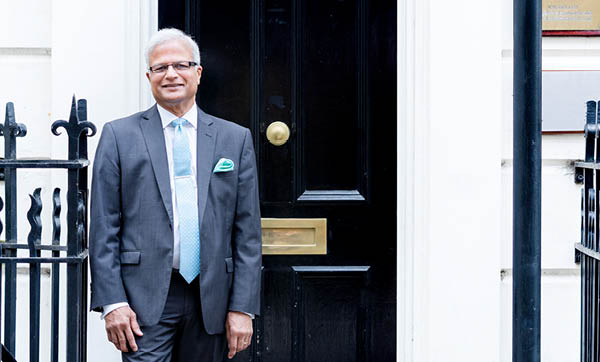 The UK's leading experts in hypnotherapy training.
LCCH International are a leading provider of hypnotherapy training in the UK. Driven by a mission to share hypnotherapy and help people lead more fulfilling lives, we have grown in size, now operating across three centres.
When you study with LCCH International, you join a dedicated and passionate Alumni group committed to helping others. As a graduate at our college, you have a recognised qualification and ongoing community support to build the future you want.

Practical, professional, ethical,
supportive and inclusive.
Our core values are reflected in everything we do; from teaching, to career support and our Alumni community. The importance of these standards is emphasised throughout your training and will remain with you on your journey as a hypnotherapist.
At LCCH International, we are passionate about hypnotherapy. We constantly search for ways to expand our knowledge and refine our skills. This includes staying up to date with the latest research and techniques.
Want to launch a hypnotherapy career?
At LCCH International, we support our graduates to launch and grow their business.
Join a like-minded community of hypnotherapy graduates. Our Alumni can access exclusive resources, make valuable connections and stay connected to the college.
Meet our experienced team of lecturers. Our staff are all qualified and experienced hypnotherapists ready to support you on your journey.
Partners and Affiliations
LCCH International is affiliated with a number of leading hypnotherapy and complementary healthcare organisations.
We understand the current economic situation and provide course fee instalments to make our hypnotherapy courses more accessible. Contact our team to learn about payment plan options for your hypnotherapy course.
LCCH International is approved by local Social Services departments and Health Authorities to offer continuing education and training to their employees. Contact your department to determine your eligibility for funding.
Anna Zohrabian Scholarship
In memory of a valued friend, researcher and hypnotherapist, we proudly offer the 'Anna Zohrabian Scholarship'. In recognition of her work in the field of neurology, this scholarship is open to individuals working in the NHS who are seeking to use hypnotherapy in their day-to-day work. Candidates must be nominated by their Head of Department.
Please contact our head office for further details on 020 3603 8535.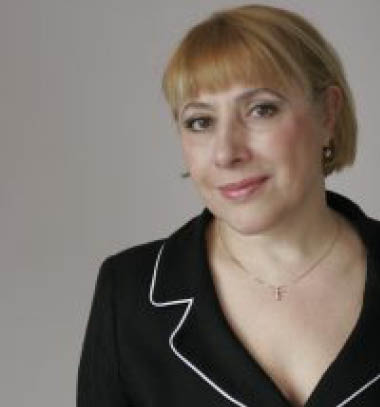 Graduates of the Practitioner Diploma in Clinical Hypnotherapy are eligible to apply for membership with the Complementary and Natural Healthcare Council (CNHC).
The PDCH course is delivered over ten weekends, usually one weekend a month.
There is an interim assessment on Sunday of weekend 3 and a final assessment approximately a month after weekend 10.
Our APDCH courses are short courses run over three weekends. Students who wish to be awarded an APDCH certificate will need to attend three APDCH courses and submit a case study.
The Masterclasses are a one day CPD event.
The duration of our MDCH course is eight weekends, usually one weekend a month. The final assessment is held on the Sunday of weekend 8.
Our PDCH course is accredited by ThinkTree Hub (TTH). During your studies you will need join TTH as a student member and on completion of your course you will be able to upgrade to a full member. Our PDCH course meets and surpasses the National Occupational Standards as well as the membership criteria for Complementary and Natural Healthcare Council (CNHC).
Full fees – paid on enrolment. You will be eligible for 10% discount
Instalments – you will need to pay a deposit and three instalments
Early Bird Discount – you will be eligible for 10% discount when you book four weeks before the start date
I attained my Practitioner Diploma in Clinical Hypnotherapy with LCCH International. I am currently successfully building my practice through word-of-mouth and have assisted patients with a variety of conditions including smoking cessation, tinnitus, insomnia, work stress, unfocused anxiety and weight management.
Chris Catchpole
PDCH
It was beneficial having so many different lecturers and tutors, from a variety of academic backgrounds and careers, each with their different styles of practice and I find myself incorporating different aspects of what I learnt from each of them, in my own practice.
Karena Westergaard
BA, PDCH, BSCH (ASSOC)
The training I received through LCCH International has given me the ability and confidence to help a steady stream of clients presenting with a range of fascinating and interesting challenges. I have found that my knowledge and experience in NLP complements clinical hypnotherapy.
Jim Canning
PDCH
My latest endeavour has been to train as a hypnotherapist through LCCH International. I found the training stimulating and challenging, and particularly beneficial in personal development. It was very well taught and I felt supported and encouraged throughout the course. It was also terrific fun!
Fiona Biggar
PDCH
After the course, I found that I was able to help a significant number of individuals due to the wide range of problems I was trained to treat. The techniques I learned at LCCH International are also greatly beneficial for self-help and personal development.
Scott Oxlade
PDCH
I was impressed with the ethical element of this year-long course with weekends of practical training. I felt that it was able to give me the depth of knowledge, I would need to practice hypnotherapy safely and effectively.
Watch the video testimonial here
.
Tracey Hugill
Registered Dietician