Enhance and expand your hypnotherapy knowledge and skills
Enhance and expand your hypnotherapy knowledge and skills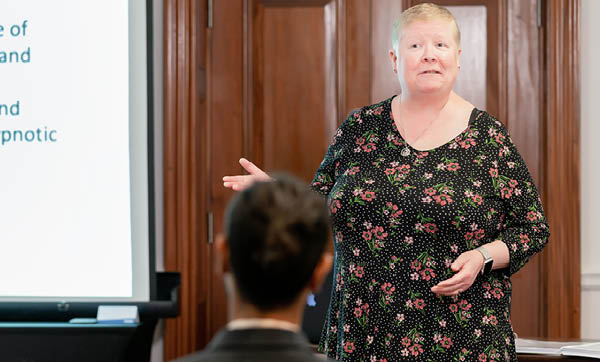 Advanced Training Workshops for Hypnotherapists
To provide the best treatment for their clients, hypnotherapists should strive to continually enhance their therapeutic approach. A significant part of continuing career development is a commitment to refining and expanding your knowledge.
With LCCH International's masterclasses, you can learn the theory behind complex conditions and gain advanced practical skills to provide treatment. Our advanced masterclasses are delivered in one day or over a weekend, do not have an exam, and certificates are available to all students with 100% attendance.
Topic
1. Discover the Power of Hypnoanalysis and Regression Therapy!
Earlybird Offer
10% discount if booked 4 weeks in advance
Duration
20th & 21st January 2024
Our masterclasses are designed to provide an in-depth exploration of a specific problem and the associated hypnotherapy techniques.
We offer a range of masterclasses, with topics including:
Pain
Eating Disorders
Anxiety
Weight Management
Your comprehensive masterclass workbook includes strategies, theoretical background, hypnosis scripts, references and appendices. The course is completed in a full-day workshop.
Our masterclasses are designed for qualified hypnotherapists. Your application should include evidence of your recognised qualification. Some courses may be open to non-hypnotherapists already qualified in another psychotherapeutic discipline. Please enquire to determine your masterclass eligibility.
Cost of one masterclass: From £125 (incl. VAT).
Enhance your Hypnotherapy practice with our live-streamed, globally accessible and in-person hybrid course.
The information (including fees) on this site is accurate at the time publication, but amendments may be made from time to time without notice, both in relation to individual courses and the facilities or services available from, or provided by, the College. Course fees are fully inclusive of all course materials. A minimum number of students is required for enrolment for any of our courses to run. The College reserves the right to withdraw or change a class, course or programme, if there is significant reduction in attendance. Fees paid, either in full or in part, are not refundable unless the course is cancelled. However, should you not be accepted to attend the Course, your deposit will be refunded in full. Required tutorial fees are paid directly to your tutor. These conditions do not affect your statutory rights.
Advanced Practitioner Diploma in Clinical Hypnotherapy
LCCH International also offer the Advanced Practitioner Diploma in Clinical Hypnotherapy. Are you ready to enhance your skills, amplify your professional reputation and take your career to the next level?
Apply to study a masterclass with LCCH International.
I attained my Practitioner Diploma in Clinical Hypnotherapy with LCCH International. I am currently successfully building my practice through word-of-mouth and have assisted patients with a variety of conditions including smoking cessation, tinnitus, insomnia, work stress, unfocused anxiety and weight management.
Chris Catchpole
PDCH
It was beneficial having so many different lecturers and tutors, from a variety of academic backgrounds and careers, each with their different styles of practice and I find myself incorporating different aspects of what I learnt from each of them, in my own practice.
Karena Westergaard
BA, PDCH, BSCH (ASSOC)
The training I received through LCCH International has given me the ability and confidence to help a steady stream of clients presenting with a range of fascinating and interesting challenges. I have found that my knowledge and experience in NLP complements clinical hypnotherapy.
Jim Canning
PDCH
My latest endeavour has been to train as a hypnotherapist through LCCH International. I found the training stimulating and challenging, and particularly beneficial in personal development. It was very well taught and I felt supported and encouraged throughout the course. It was also terrific fun!
Fiona Biggar
PDCH
After the course, I found that I was able to help a significant number of individuals due to the wide range of problems I was trained to treat. The techniques I learned at LCCH International are also greatly beneficial for self-help and personal development.
Scott Oxlade
PDCH
I was impressed with the ethical element of this year-long course with weekends of practical training. I felt that it was able to give me the depth of knowledge, I would need to practice hypnotherapy safely and effectively.
Watch the video testimonial here
.
Tracey Hugill
Registered Dietician
Want to learn more?
Download a Course Prospectus