At LCCH International, we don't just teach hypnotherapy theory, we help develop qualified, practice-ready hypnotherapists.
At LCCH International, we don't just teach hypnotherapy theory, we help develop qualified, practice-ready hypnotherapists.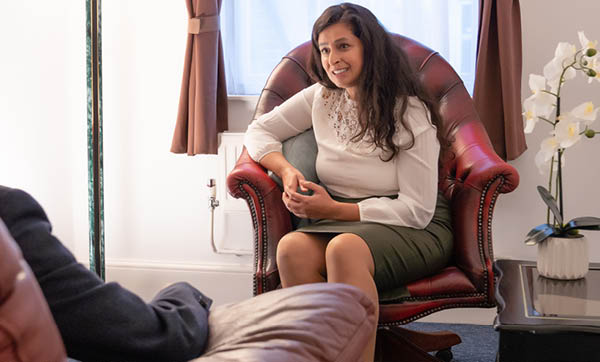 Become practice-ready with LCCH International
Our goal is to create skilled practitioners who offer effective, safe and ethical hypnotherapy treatment. LCCH International combine flexible online learning with face-to-face teaching so that you have a strong understanding of theory and real-world practice with clients. Beyond the course, we offer career development resources and support so that you are ready to launch your career as an accomplished hypnotherapist.

Support to launch and grow your
hypnotherapy career.
Your connection to LCCH International doesn't end once you receive your certificate. We offer ongoing support, career development opportunities, and exclusive access to alumni resources and networking events. With this guidance, you can start or expand your hypnotherapy career with confidence.
Our experienced teaching faculty offer mentorships, career advice and coaching to ensure you can confidently and effectively work with clients. As an LCCH International student, you can also access a reduced rate therapy room to start seeing clients in a professional setting.
Here's how we help our graduates to successfully launch their
hypnotherapy careers: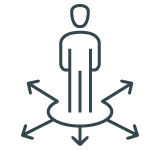 Refine, enhance or specialise your skills with continuing professional development.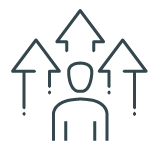 BUSINESS DEVELOPMENT RESOURCES
Learn the skills to work for yourself and create a thriving hypnotherapy business.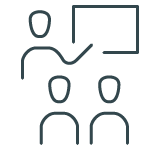 PRACTICAL TEACHING ELEMENT
Learn essential practical skills during our compulsory face-to-face course component.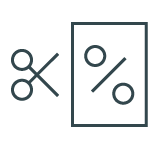 REDUCED RATE THERAPY ROOM
Benefit from our reduced rate therapy room, only for LCCH International graduates.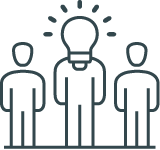 Opportunities are available for mentorships with our experienced teaching faculty.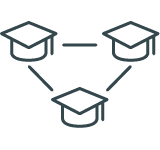 EXCLUSIVE ALUMNI COMMUNITY
Join a group of likeminded hypnotherapists and access valuable resources.
LCCH International have a therapy room available for hire, exclusively for our alumni community. This allows our graduates to meet their clients in a central, professional location without the stress of hiring or purchasing a space.
Interested in booking our therapy room for an upcoming consultation?
Our hypnotherapy graduates share their journey to becoming a hypnotherapist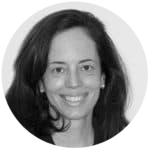 It was beneficial having so many different lecturers and tutors, from a variety of academic backgrounds and careers, each with their different styles of practice and I find myself incorporating different aspects of what I learnt from each of them, in my own practice.
– KARENA WESTERGAARD BA, PDCH, BSCH (ASSOC)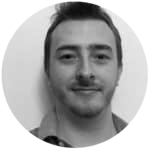 After the course, I found that I was able to help a significant number of individuals due to the wide range of problems I was trained to treat. The techniques I learned at LCCH International are also greatly beneficial for self-help and personal development.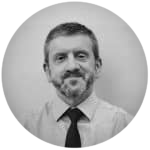 The training I received through LCCH International has given me the ability and confidence to help a steady stream of clients presenting with a range of fascinating and interesting challenges.
I have found that my knowledge and experience in NLP complements clinical hypnotherapy.
Exclusive Alumni Resources
After graduating from LCCH International, you join a connected and passionate Alumni community. The exclusive group share resources and advice, helping each other to grow and improve client outcomes.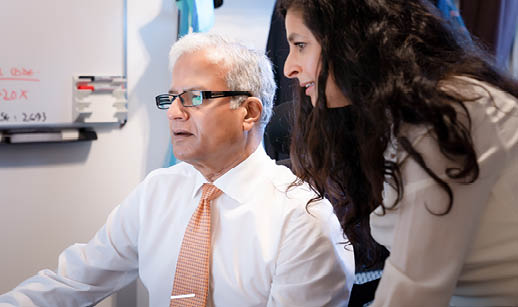 Ready to launch a fulfilling career as a qualified hypnotherapist?
A hypnotherapy career is flexible and rewarding. Many of our students have grown thriving practices, helping clients to overcome challenges and lead more fulfilling lives. With a recognised and practice-ready qualification from LCCH International, you can too.