Discover the Power of Hypnoanalysis and Regression Therapy! by C. Roy Hunter & B. Eimer (2807) – (Via Zoom) January 2024

Discover the Power of Hypnotic Regression Therapy: Jan 20/21st 2024
CLICK HERE TO WATCH C.ROY HUNTERS VIDEO
Uncover the incredible potential of Hypnotic Regression Therapy in resolving deep-seated issues and achieving remarkable breakthroughs.  This highly effective technique has been used with great success to help individuals overcome challenges and find healing.
Our upcoming Masterclass will guide you through the art of employing Hypnotic Regression with skill and precision. This workshop is designed to empower you with practical knowledge and confidence in using Hypnotic Regression, led by the renowned expert Roy Hunter, who has four decades of experience and has assisted thousands of clients throughout his career.
Learn to harness the positive impact of hypnotic regression while being mindful of best practices to ensure the utmost care and consideration for your clients. Roy's co-authored book, "The Art of Hypnotic Regression: A Clinical Guide," has received widespread praise, and now you can learn directly from the expert himself.
Join us for this enriching two-day online workshop, presented in partnership with the esteemed London College of Clinical Hypnotherapy, taking place on 20th & 21st January 2024, from 10 am to 5 pm. 
Your investment in this transformative experience is only £300.
Don't miss out on this incredible opportunity to add a powerful tool to your therapeutic toolkit.
Reserve your spot now by registering at: https://lcchinternational.co.uk?/
FEES: £300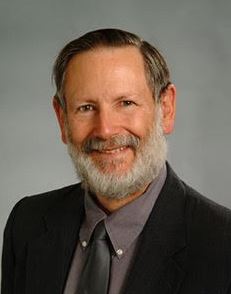 Roy Hunter teaches hypnotherapy professionals domestically and abroad. His hypnosis texts come highly praised, and are required or recommended reading in many hypnosis schools around the world. Roy is the recipient of numerous awards, including lifetime achievement awards from four different organizations. He is a Life Diplomate of both the International Medical & Dental Hypnotherapy Association and the Association for Professional Hypnosis and Psychotherapy. He has given presentations and workshops in over 20 countries, as well as via Zoom.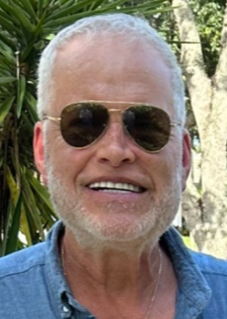 Bruce Eimer, Ph.D., ABPP is a Florida Licensed Psychologist who is Board Certified with the American Board of Professional Psychology in Behavioral & Cognitive Psychology. He is a Fellow of the American Psychological Association, the American Society of Clinical Hypnosis, and the International Medical and Dental Hypnotherapy Association. Bruce has been in practice since 1986 and has treated thousands of patients with chronic pain problems and anxiety and mood disorders. He was the Director of Pain Psychology at a busy hospital pain clinic for seven years and has served on staff at multiple hospitals. He currently maintains office locations in both Lake Worth and Delray Beach, Florida and offers online as well as in-office appointments. Bruce has given hundreds of talks and workshops and has authored or co-authored nine books and over 100 articles and book chapters. Dr. Eimer regularly teaches workshops on Pain Control Hypnosis to hypnotherapists, psychologists, psychotherapists, physicians, dentists, and nurses.
Course dates
20th & 21st January 2024