Acceptance & Commitment Therapy (2774) London May 2022
| Weekend | Dates |
| --- | --- |
| 1 | 14th May & 15th May |
| 2 | 25th June & 26th June |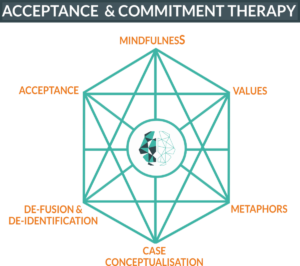 This course is open to all interested professionals irrespective of discipline and represents 22 hours verifiable CPD
Acceptance and Commitment Therapy (ACT) is a unique, empirically based psychological intervention that uses acceptance and mindfulness strategies, together with commitment and behaviour change strategies, to increase psychological flexibility. Psychological flexibility means contacting the present moment fully as a conscious human being and changing behaviour in the service of chosen values.
ACT differs fundamentally from the CBT emphasis on changing thoughts. Instead, ACT alters client's relationship to their private experiences (thoughts, feelings, memories, bodily reactions), so they are no longer entangled by them. Clients can learn to break free from futile struggle and quickly overcome ineffective behaviour patterns that bind and prevent them from living a meaningful and enjoyable life. 
ACT helps clients live a rich, full, and meaningful life, while effectively handling the psychological disturbance that inevitably comes up along the way. ACT is not about futile attempts at overcoming pain or fighting emotions – it's about actively embracing life and willingly feeling everything that it has to offer.
ACT combines easily with other therapies to create a powerful set of tools which can be used either as part of a broader therapeutic intervention or within a formal ACT protocol.
Integrating ACT into your practice will give you a set of useful, powerful and focussed tools to help overcome even the most challenging of presenting conditions. ACT has proven to be effective with:
Anxiety disorders 

Depression 

OCD

PTSD 

Chronic pain 

Psychosis 

Eating disorders 

Smoking cessation

Addictions
You will learn:
Specific ACT approaches 

Applying ACT within a general therapeutic context

The theoretical underpinning of an ACT approach

Each of the 6 components of an ACT approach

Value identification exercises 

Mindfulness exercises applicable to ACT

How to set value-driven goals and actions 

De-fusion and de-identification exercises 

Metaphors 

Case conceptualisations
The course will take place over two weekends (one weekend a month).
Weekend 1: Saturday – 14th May & Sunday – 15th May 2022
Weekend 2: Saturday – 25th June & Sunday – 26th June 2022
Deposit payable on booking: £245
Remainder payable on weekend one £250
The venue details will be announced nearer the start date.
A certificate will be issued at the end of the course. 
This course represents 22 hours verifiable CPD (Continuing Professional Development). 
For further details: 
Call us now on 020 3603 8535
or email us on:
About Catherine Ayensu
Catherine Ayensu earned her MSc in Cognitive Behavioural Therapy 14 years ago. She incorporates Mindfulness-Based Cognitive Therapy and Acceptance and Commitment Therapy into private practice with clients. Catherine has also worked with mental health organisation, MIND, and runs mindfulness groups and workshops in schools.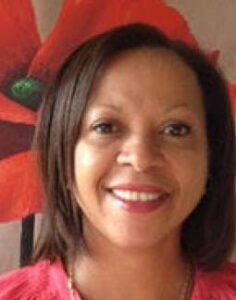 Course dates
14th May & 15th May
Deposit
£245 and balance on the first weekend